Ds Max Sky Shubham 2 & 3 BHK Apartment For Sale in KR Puram
Ds Max Sky Shubham 2 & 3 BHK Apartment for sale in KR Puram is the latest project by DS Max. Property is spread across 4 acres and is a high-rise residential apartment for Sale. As we all know that it comes from one of the best builders and developers of South India. Ds Max is known for its quality and timely completion of its projects. This is surely on of the best apartments in KR Puram to buy and it is coming at a very affordable price. The location of the apartment is unique and is close to one of the prime locations of Bangalore that is Indiranagar, Marathahalli and Whitefield. Come home to Ds Max and buy your dream home.
As we all know, in today's time everyone has less time to travel for their work and to meet their commitments; hence buying home in a proper location with good connectivity and social infrastructure has become the key preference. We are glad to get your dream home full of amenities and lots of open space at the heart of KR Puram, nearby Garden City University. This location is surrounded by many social infrastructure and good connectivity to every location has enhanced its property rates in an exponential way. This super luxury project elevates your lifestyle to unbelievable heights. It has got 668 spacious units to bind all your dreams and happiness that you would cherish in the coming times you spend here.
A luxurious lifestyle at such an unbelievable price range makes it more attractive for home seekers to get their dream homes. Its G+14 structure on a stretch of 4 acres of land makes it an exquisite habitat for all unique flats with no common walls and ample of green space to move around. At Ds Max, every year many people join our one big family building trust and reliability where we get strength and motivation to deliver all our projects before time with good quality and services. Many customers have made their dream come true after joining hands with us and sharing their happy stories; this gives us immense satisfaction to serve more in future.
Ds Max Sky Shubham is the best apartment to buy today in Bangalore East. Ds Max Sky Shubham will take you by storm once you visit the site and check the pricing compared to other properties in the location. Ds Max Sky Shubham is that one property which you shouldn't miss an opportunity to buy. The one property you are looking to buy in Bangalore East is Ds Max Sky Shubham at Kr Puram. Buy a unit at best priced property in Bangalore in a prime location. Come home to DS Max Properties.
Sky Shubham apartment for Sale in Kr Puram. Ds Max Sky Shubham is all about the quality, the price, and the location. A unique combination of all three which is very difficult to find in today's market. Ds Max Sky Shubham will be a property which will give you the ease of buying the apartment as well comfort you with the cost you spend to buy an apartment. Ds Max Sky Shubham is in a wonderful location with easy community to all parts of Bangalore and surroundings. Ds Max Sky Shubham is one of the most prestigious apartment projects done by Ds Max. The unit sizes at Ds Max Sky Shubham are designed by one of the best architects and with maximum vastu. Ds Max Sky Shubham is surely one of the best priced property in Bangalore.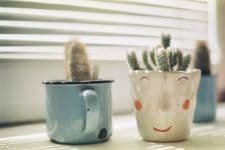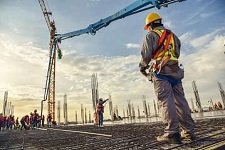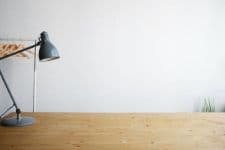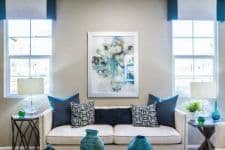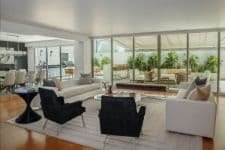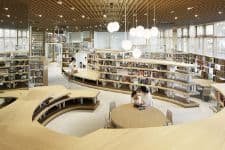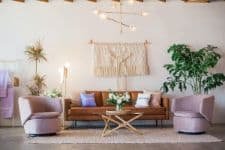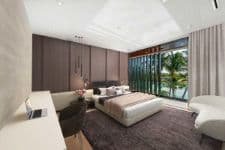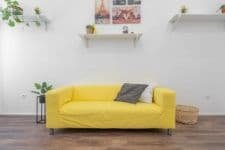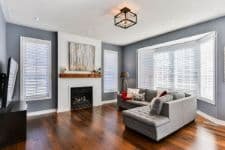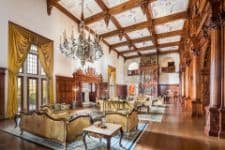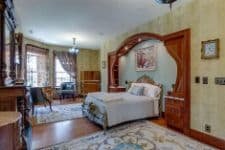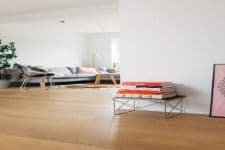 Apartment for Sale Kr Puram
Ds Max

Sky Shubham
I never expected such quality construction quality.
I was looking for an apartment in Sarjapur. Finally got one.
981-1201 Sq.ft
Apartment for Sale in KR PURAM
1261-1494 Sq.ft
Apartment for Sale in KR PURAM
Sky Shubham, as the name suggests, is a high-rise apartment complex with most of the amenities built into the project. The Project is located in one of the most happening locations of Bangalore and the location is KR Puram. Kr Puram very recently gained a lot of importance because it is strategically placed in Bangalore. It is right next to one of the most happening IT development in the Bangalore which is Whitefield ITPL. This location has grown as an Information Technology city of Bangalore. All major companies around the globe have their presence in this location and mostly run with their head offices and senior management operating from this location. As we all know that IT is the bloodline of the Bangalore and Sky Shubham KR Puram from one most, the reputed Builders of Bangalore, is surely going to be one the most favored homes of people working in this location.
Ds Max Sky Shubham is spread across 4 acres, making it a close community which will have amenities and security facilities. The property is spread in 2 & 3 BHK Apartments for sale in KR Puram. People looking for this location often choose to buy, but due to high pricing of apartments sold by builders it becomes difficult to choose a location and also choose a good builder. But here DS Max has taken care of it. Ds Max Sky Shubham is a property which is also based out in a good location and also has one of the best pricing. Price at DS Max Sky Shubham is something which all home buyers will love to have. Home or Property buyer will not have to compromise on the sq.ft they would need and later compromised due to offering price prevailing in the market today at KR Puram. The developer has made sure that it keeps the cost under control so that all home buyers can afford the apartment and don't end up compromising either on facilities or sq.ft offered. They can peacefully pick up their apartment at their desired price and fulfill their need of having their own home in one of the most prime locations of Bangalore.
Buying a property is a very difficult task in Bangalore. People tend to compromise or drop the plan or finally end up giving up their desired location as per their need and requirements. The next biggest challenge in buying a property is the safety and security which home buyers need as they would be spending their whole life savings into the property for their dream home. There are lot of factors which influence a decision of home buying in Bangalore as most of the population buying home in Bangalore are migrant population. Ds Max Sky Shubham is one good alternative which takes care of all these. The property is located in a good location which is surrounded with all major developments of Bangalore and is also close to National Highways which very soon should also have metro connectivity. The advantage of its being close to national highways is that it gets all the major infrastructural developments first. All the funds which get approved for infrastructural development first gets spent on National Highway projects. So this will eventually make sure that the people buying property in Ds Max Sky Shubham will have easy access to all this and it will also help the appreciate their property value in future.
It's time to come and visit the property Ds Max Sky Shubham and understand the pricing and the location at which it is being offered . We can assure you that you will surely like the property and the location of it and book the desired unit with the price advantage. Cost of construction due to pandemic has gone up, whereas Ds Max has made sure that they will offer the property at very good price so that it is still reachable in hand of the customers looking to buy. Sky Shubham is the perfect mix and blend of the construction quality and the price with the location it is coming in. One looking to buy a property in this location will surely not miss this opportunity and look for something else at this is the best apartment for Sale in KR Puram Bangalore. It is going to be ones in a lifetime opportunity to pick up a property with one of the most reputed builder, desired location and Price. The most important thing about every home buy, is if it is RERA Approved and will it have all approvals. You need not worry. This property is approved by all legal authorities and with all banks. As we come to RERA, which has already arrived for this property, we need to understand that RERA will only approve properties which have all approval in place. It will not approve property with partial approval. As RERA is their, it will surely make all home buyers sale and secured.
When we happen to buy a property in a prime location lots of things are their to be considered. The location of the property, the price of the property, the builder and its reputation. Here you can be rest assured that you will get all three. You will get the best location for your dream home with the best quality of construction in place. The reputation of the builder is one of the best in affordable home is Bangalore. You shall get the best apartment at a good price in the vicinity. It is time to contact us at the earliest to make the most of the offers and deals available for you in the launch project. It is from one of the most reputed brands in Bangalore who is just the best in making affordable homes and it makes it easier for masses to book their dream flat instead of paying rentals month on month. They can use the same money to pay their emi's instead of paying rent. There are various properties which are coming today in the affordable segment in the marketplace, but there is a problem with that. They have just reduced the size of the apartment instead of reducing the cost to make it look more affordable. However, if you happen to check on the cost per sq.ft it is still very expensive and not affordable. Here we offer you the real affordable homes which are not in good sizes but also affordable in nature. You will not have to compromise on the sq.ft and also pay less for the home that you will purchase for yourself. It's time to get along and book the most affordable apartments for yourself rather than compromise on the sq.ft which will also impact the space in your house.
This is an offering to you form one of the developers who has done more than 100+ projects in Bangalore. They will help you to get good rental value for your property with resale support for the apartment. They will also support you with all your modification request which you would like to customize as per your requirement. The best part is that even the interior support will be given so that you get the finished flat even before you move in to the house. As the saying goes, it is surely the joy of living from one of the best brands in Bangalore. You will feel very congested as you have bought an affordable home, but the sizes are small. We offer you the best affordable homes of Bangalore in a prime location at affordable pricing for your daily living and investment of hard-earned money. It's time for you to visit the property and understand the sq.ft offered and choose the best vastu unit at an affordable price for your living. Come and meet us now. To take the advantage of the location and the price. Buy the real affordable flats in Bangalore. Sky Shubham is one of the most iconic on going project in KR Puram from Ds Max. It is ideally suited for all segments of the society. It has 1 BHK apartment for sale, 2 BHK Apartment for sale and 3 BHK apartment for Sale in KR Puram. One can choose amongst the available option in Sky Shubham as per their requirement whether it is 1, 2 or 3 BHK apartment in Kr Puram Bangalore. The project is a high rise building and one of the most advanced construction in Bangalore which will last long for its home buyers. As we say about Ds Max as they are one of the best builders and developers in south India who have several properties in Bangalore and most of their project get sold out in 1 to 2 years only. Hardly they have any units left for Sale in the property by the time of possession. They are most preferred when it comes to deciding to buy a flat in Bangalore for all apartment buyers. The reason is very simple as the quality of construction is high with effortless process of buying and through excellent CRM to help customers through all their queries in process of buying apartment in Sky Shubham.